Dedicated Servers
With our high-end servers you are assured of a solid infrastructure for your company, usable for all your business-critical needs.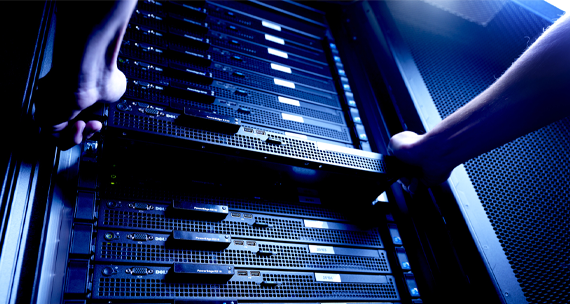 CPU
Clockspeed
RAM
Storage
Bandwidth
Available
Price
Intel Xeon L5640 (2x)
2.8GHz

12 core(s)

32GB DDR3
500GB SSD (2x)

RAID-1

50TB

€70/mo

ORDER
Intel E5-2640 (2x)
3GHz

12 core(s)

64GB DDR3
500GB SSD (2x)

RAID-1

50TB

€75/mo

ORDER
Intel E5-2650v2 (2x)
3.4GHz

16 core(s)

64GB DDR3
500GB SSD (2x)

RAID-1

50TB

€99/mo

ORDER
FREQUENTLY ASKED QUESTIONS
The operating systems listed below are available for automatic provisioning. Custom operating systems can be installed via ISO.
CentOS 7
CentOS 8
AlmaLinux 8
AlmaLinux 9
Debian 10
Debian 11
Ubuntu 18
Ubuntu 20
Ubuntu 22
Fedora 37
Proxmox VE 7
VMware 7.0
VMware 8.0
Rocky Linux 8
Rocky Linux 9
OpenVZ 7
Windows Server 2012 R2 Datacenter
Windows Server 2012 R2 Standard
Windows Server 2016 Standard
Windows Server 2016 Datacenter
Windows Server 2019 Standard
Windows Server 2019 Datacenter
Dedicated Servers come with 1 dedicated IPv4 address.
You can purchase additional IP addresses for € 1.80 per IP per month. You can also let us announce your own IP space and/or ASN.
Pricing for bigger subnets:
/27 IPv4 subnet = 32 IP's at € 35/mo
/26 IPv4 subnet = 64 IP's at € 70/mo
/25 IPv4 subnet = 128 IP's at € 140/mo